Natural medicine is a way to help your body to get healthier in a natural way, and it contains very many different treatments. Natural medicine is focused on an overall image rather than a single illness.
To be able to work with natural medicine is a noble task as you are allowed to follow the clients' path to full health and well-being. At Hölseböke, we think it is a privilege to live and work in a natural environment, and we want to use it to strengthen the healing process of our treatments.
Therapist Inger Gustafsson
Inger is a naturopath, and an authorized complementary / alternative medicine therapist. Inger has a long experience of company health care, and combines this with new kinds of treatment.
Education
Leg. Sjuksköterska - 1969 - Malmö Stads Sjuksköterskeskola, Malmö.
Dipl. Zonterapeut - 1993 - Karion, Göteborg.
Dipl. Biopat - 1996 - Svenska biopatiinstitutet, Malmö.
INTEGRAterapeut - 1996 - INTEGRA skolan, Stockholm.
Dipl. Homeopat - 1997 - Stiftelsen Hahnemannskolan, Göteborg.
Bowenterapeut - 2004 - Akademin för Bowenterapi i Norden, Skottorp.
Naturhälsopedagog - 2008 - KYutb, Vansbro, Dalarna
Rehabiliteringspedagog - 2009 - enligt Gunilla Brattbergs koncept, 15 p, Lunds universitet.
Membership
KAM (Kommittén för Alternativ Medicin)
Svenska naturläkarförbundet (SNLF)
Hahnemanns Collegium
Sv förening för vetenskaplig Homeopati
Inatur

We have KAM's quality assurance and liability insurance.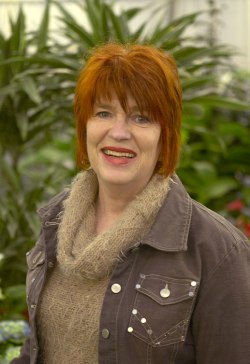 Health Maintenance or Preventive Treatments
Swedish massage
Energy massage
Raindrop therapy
Swedish Spike Mat
You can read more about these therapies under Health Spa.
Biopathy
INTEGRA according to Dr. Roy Martina
Bio resonance with e-Lybra
Bowen therapy
Homeopathy
Singlet Oxygen Energy
Vitamin and mineral test
Zone therapy
You can read more about these therapies here.